Life at UWC 
Each UWC experience is unique and shaped by your personality, background, college, friends, and career aspirations. Supported by an active and engaged student community, nurturing teachers and staff, and an environment that catalyses your ability to grow as an informed and responsible global citizen, your life at UWC will be filled with intense friendships, critical thought and passion -- all which extends beyond graduation. UWC becomes a part of you.
To get a glimpse of what UWC life is like, below are blog entries from our current scholars and alumni. They were asked to reflect on their experiences at UWC, some while they have just started their UWC journey and some when they have already graduated from UWC.
Ton Polen, Siem Reap
UWC South East Asia, 2015-2020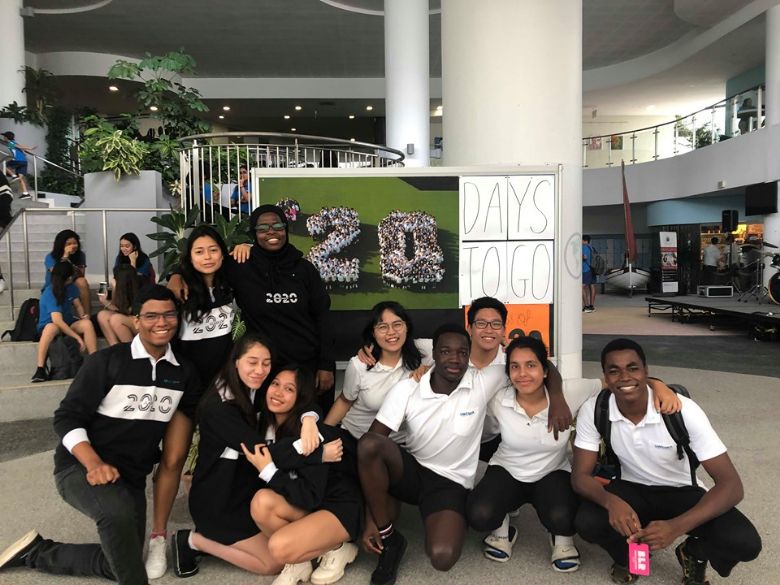 I can no longer see myself living without making a difference for others and I can no longer ignore the hardship that others go through.
Even though it might sound cheesy, it is true—these past five years at UWCSEA have changed my life completely. I used to be someone whose first priority was education and having the best grades, but after my time here, I have realized that there are things that matter more, such as making a difference in the world.
UWCSEA gave me the best education and so many opportunities—local and College Service, Global Concerns and Activities. All of these elements together have impacted the way I look at the world, the way I perceive the meaning of life, which is not just to live for myself, but for others too. I have come so far, that I can no longer see myself living without making a difference for others and I can no longer ignore the hardship that others go through.
Working with Global Concerns such as Tabitha has been really impactful and it has been inspiring to meet and help so many kids in Cambodia. One of my most memorable UWCSEA experiences was volunteering with IfP in Thailand. All the kids that I talked to had different experiences and stories, and they all want to make a difference and shape their futures.
After graduation I will attend Northwestern University (USA) and study Architecture and Civil Engineering. I am absolutely determined to give more young Cambodians access to transformational educational experiences, such as UWCSEA. But wherever I go, I will take the UWC values with me and I will continue making a difference.
Men Monirothanak, Phnom Penh
Pearson College UWC, 2019-2021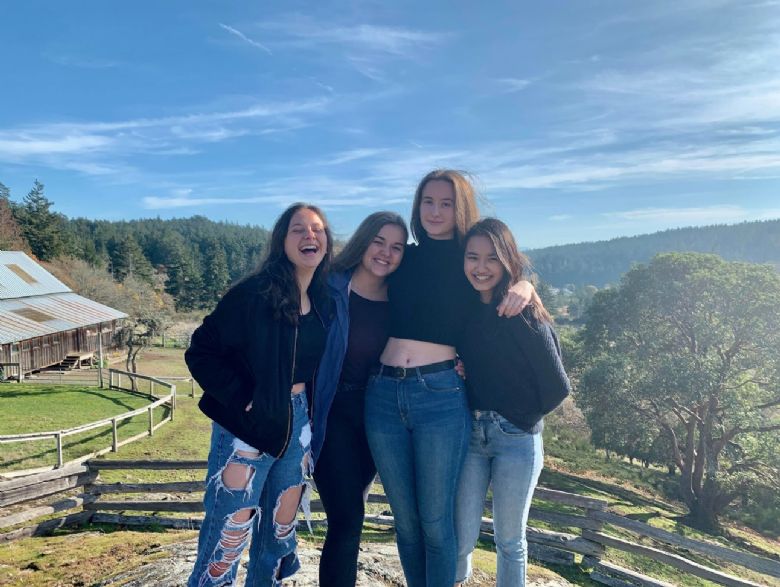 Truth be told, campus life at Pearson is busy and exhilarating. So exhilarating in fact that it could get overwhelming sometimes. Schedules are jam-packed and there have been so many new experiences crammed into two months that it feels like I've been here for a long, long time. The silver lining is that I actually have control over what my schedule consists of. Things may be crazy but it's just the right kind of crazy. The energy, the thrill, the excitement that followed doing the activities I'm interested in and the people I'm doing it with has been absolutely incredible.Aside from the occasional waves of nostalgia of home, I'm quickly adjusting to this place. I'd be lying if I said I didn't miss the friends and family in Cambodia but I take this as an opportunity to grow in a different environment, with all the different and diverse people I live and study with from over 150 countries. Being here still feels surreal sometimes but seeing change as the only constant, I'm glad that I get to choose change as being in Pearson.
---
Ratana Kin, Banteay Meanchey
UWC Robert Bosch College, 2019-2021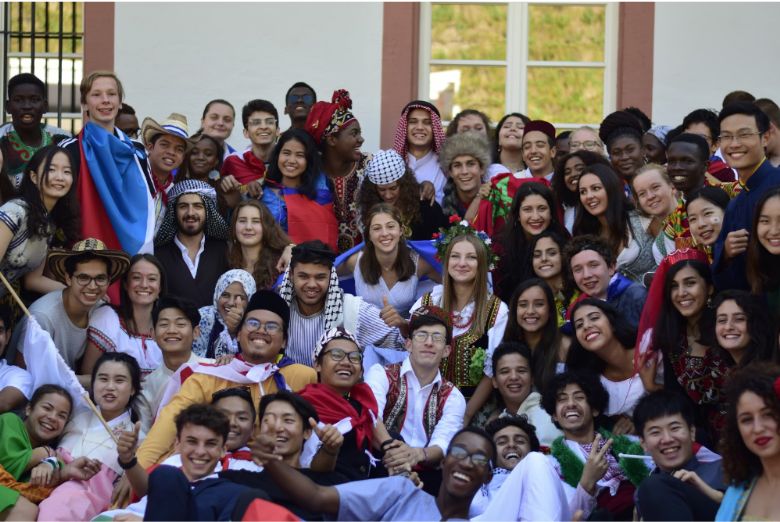 I find life at UWC Robert Bosch to be very exciting because I get to explore many new things here. Although I struggled with the English language for the first two weeks, it is no longer a big issue for me. This is because of the help I continue to receive from my teachers and the student bodies at the school.
There are a lot of things to study for an IB student, which can sometimes cause a lot of stress. But with better time management and clear schedule, I am able to manage all the academic workload. In terms of social life, I find that students here always make each other feel at home. We live in a small community that is rich in life's experiences. If it is hard to live in one's own society, then it is even harder to live with people from other societies. Yet, only 20 minutes sitting at a dining table with students from other countries, it's amazing how much I can learn from them. When we face any problem living together, we address it by sharing with each other our ideas. As a result, we often reach an effective solution to solve that problem. Because of our cultural differences, it is not unusual for us to misunderstand each other. However, if we take a moment to explain to each other, we can make the situation better for all of us.
UWC is a truly beautiful experience to have even though it can be overwhelming sometimes. And I am proud to be a part of this diverse community. It has opened my eyes to see how big the world really is and gives me the opportunity to explore so many things in it.
---
Vitou Put, Phnom Penh
UWC-USA, 2019-2021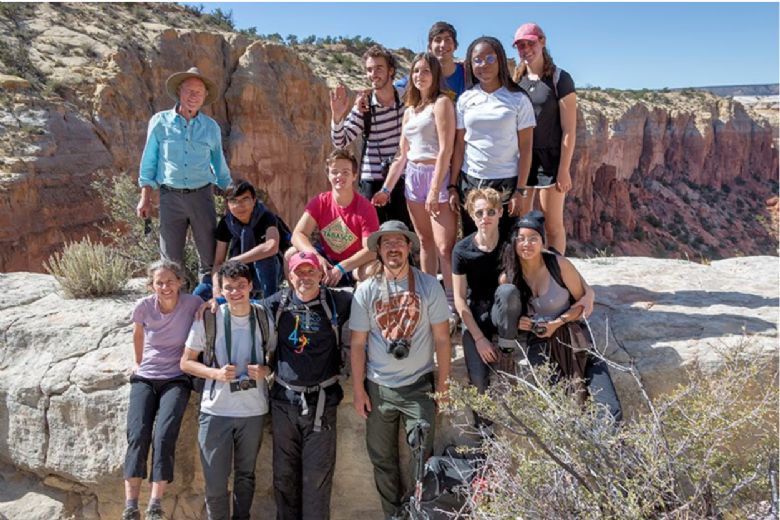 I have been at UWC-USA for about three months now, and it has been a totally different experience for me. Everything was new to me at the beginning: the school, the buildings, the atmosphere, the food, and the cultures. But most importantly, I met new faces from around the world. When I first arrived, I felt like I was stepping into a whole new world--or rather a virtual reality. Even certain things I had been familiar with seemed foreign to me.
The school follows the IB curriculum, which is rigorous and intensely challenging. But it also offers a unique social community that is rich in its diversity. I believe this kind of living environment is hard to find anywhere else. Here we all live on campus, and I get to share a dorm room with another student from a different part of the world. All of this not only allows you to get to know and bond with people from different backgrounds, but also gives you many opportunities to shape your own future and possibly bring change to those around you. Overall, I feel very fortunate to be here at UWC-USA and continue to have this wonderful experience for the next two years of my life.
---
Mengsrun Nit, Banteay Meanchey​​​​​​​
UWC Changshu China, 2019-2021 ​​​​​​​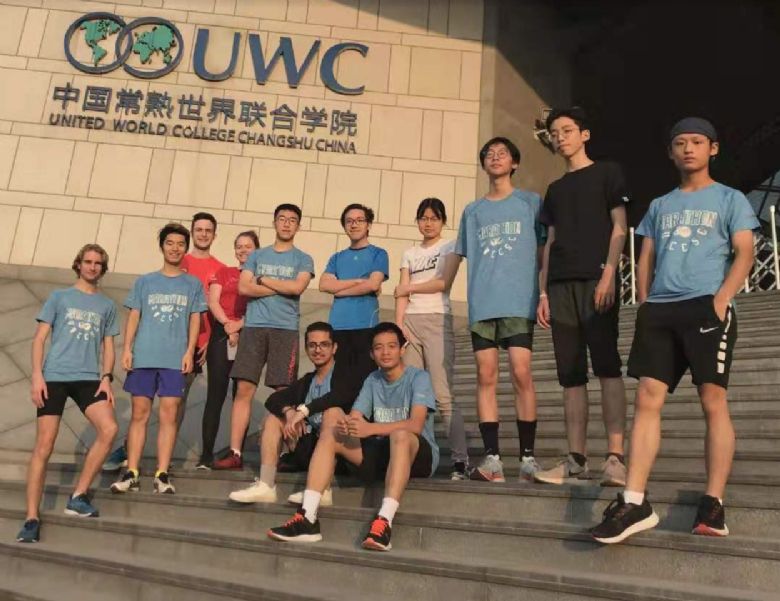 I am finally here at UWC CSC despite being almost six weeks late due to delayed visa processes. When I arrived l, I received a warm welcome from the people here and was surprised to find how friendly they are. They also provided me full support in choosing my IB subjects and arranging extra classes with teachers to make up for all the lessons I missed. They further helped me catch up and understand the school routine. All these supports made it possible for me to deal with the challenging academic life of IB despite my struggle with language and being late. There are times when I feel very down because of my struggle and homesickness, yet I always feel motivated by the support I receive from the people around me.
Before I came, I watched a lot of YouTube videos about the school, and I just love it now that I am here. Everything is so awesome. I met new talented people from different walks of life and we started sharing our experience and talking about our country, currency, languages to understand each other well. Although I miss home, I feel at home here with these people. I went to a Chinese village with friends and got to taste Chinese food, although I still miss Cambodian food. I am learning a lot from these ongoing experiences at UWC. They help me to discover who I am and what I am doing here. I feel truly lucky to be apart of UWC CSC and to continue this journey for the next two years.
---
Pa Séridang, Pursat
UWC Mahindra College, 2013-2015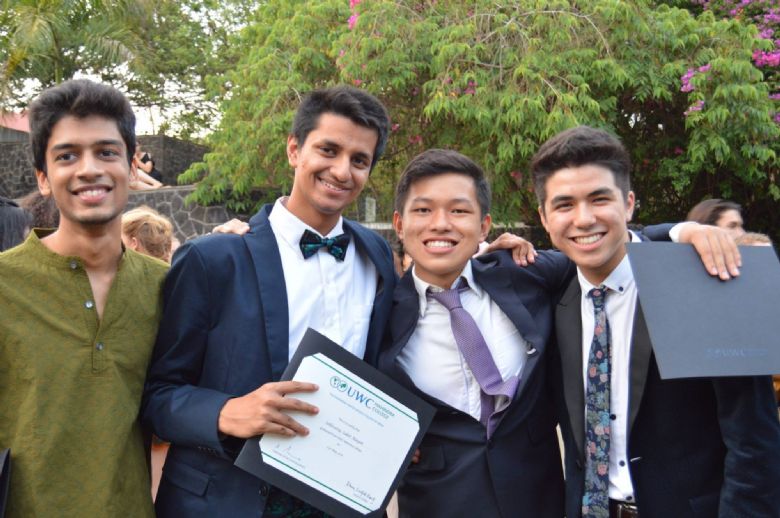 On August 23rd, 2013, I left home for the first time to study at the Mahindra United World College of India (MUWCI). I can still remember that day vividly. I had never been on an airplane or alone in another country so traveling to India all by myself was a huge deal for me. On the escalator in the airport where we separated, I knew I would not be able to hold back my tears while waving to my family but I did not want my family to worry so I just faked a smile and turned away quickly. As I continued to the security check, it really hit me that I would not see my family or anyone I know for a really long time, and that I would not be able to rely on my family to be there for me in difficult times anymore.
In my first term, academics were a huge challenge. It was my first time studying Economics and Chemistry and it was also my first time studying in English so I did not understand half of what my teachers talked about in class. I thought I was going to fail the courses. Nonetheless, I kept asking questions in class and outside of class in broken English and kept reading the textbooks before and after class. As time went by, my English and my understanding of the subjects got stronger and now I am acing my classes. I learned that I could do without my family in tough times even when it was overwhelming sometimes.
I learned to not be afraid to step out of my comfort zone and I realized that I learn the most when that happens. Last winter break, I went trekking for the first time on the Annapurna circuit in Nepal with a group of friends and teachers. The trek was both physical and mentally challenging for me because I never walked such long distances with a backpack or slept outside in sub-zero weather. At the time, I said never again but after a few months, I was looking forward to another trek because I learned how to take care of myself in such conditions and I was much more mentally prepared and there are also many rewards on the trek such as the intimate friendship bonds, the mesmerizing landscapes, and the beautiful simple mountain life. Had I not come to MUWCI, I would not have ever gone hiking at all because I would have been still a mom's boy and I would not have been brave enough to step out my comfort zone.
MUWCI is full of people that I can learn so much from. Back home, homosexuality is regarded as abnormalities. One of my roommates was gay and he told me homosexuality was not a choice. Through spending time together, I realized the truth in his perspective despite our difference, and now he is one of my best friends. I learned from my Economics teacher why the drought in Ethiopia increased child marriages dramatically. It is because if your daughter is married, you have one less mouth to feed. This gender-biased problem goes beyond "culture" to risk management by the poor in response to shocks. I would not have learn any of these in Cambodia.
There is no doubt that coming to MUWCI marked my transition from childhood to adulthood. My advisor can still remember the first night I arrived in India. My flight arrived two hours late because of the weather so I could not contact my parents. Because my parents do not speak English, they made my little brother, who knew a little English, call my advisor 20 times until 4 am. Back then, I did not even know how to book a flight ticket and now I am planning my own trekking trip to north India with my friends.